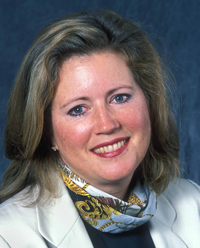 Kate Putnam is the primary author of the Package Machinery blog and maintains the company's Twitter feed: @wrapsustainably, in which she shares her perspectives on trends in packaging – especially those involving sustainability.
As president of Package Machinery, Kate is passionate about making packaging more sustainable and helping consumers to understand how to dispose of it. She credits her mother for instilling her sense of values and commitment to sustaining the communities in which we live, work, and play. Her first magazine subscription, Organic Gardening, opened her eyes to issues of sustainability and conservation, which has led her to embrace process change in automated wrapping machinery.
Recognized by Work Life Matters magazine as a Top Woman Entrepreneur, Kate acknowledges her fellow employees for teaching her that it is possible to work collaboratively and independently to achieve great things.