The Wrapster is a low cost, yet, reliable wrapping machine that will help packagers differentiate themselves from their competition by offering upscale, exciting wraps.  We are excited to offer this simple inexpensive overwrapper.
The Wrapster is an innovative wrapping solution for smaller lot sizes, regardless of the package size.
See video of Wrapster in action.
Learn what questions to have considered in the wrapping machinery selections process.
Market Versatility and Product Flexibility
Confectionery, Food, Pharmaceutical, Personal Care, and Media are only a few of the industries in which the Wrapster excels. Contract packagers can go after new contracts and marketers can try out new ideas without the need of a large upfront capital investment. Seasonal wraps are a breeze.
Fully integrated "Quick Change" size parts permit rapid 3-D product changes. Modular frame and component design permits painless switches between paper and film.Whether launching new concepts or repositioning existing product lines, flexibility is unsurpassed with the SA Wrapper.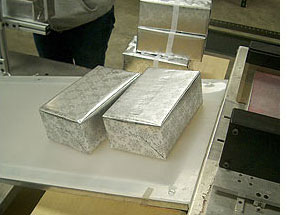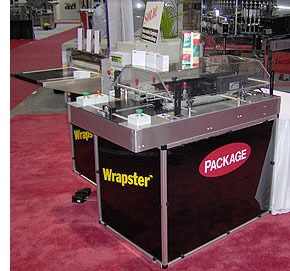 Performance and Ease of Use
The Wrapster wraps can wrap from 300-500 per hour. Actual throughput depends on the box size being processed and operator technique on the Wrap station. Pretreated stick paper or clear oriented polypropylene can be used on the standard model. The machine easily converts to standard gift paper rollswith the addition of optional glue application system.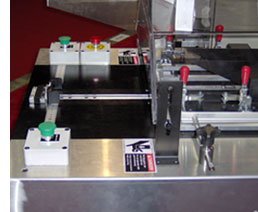 Low Cost and Reliability
Overwrapping machines use less film than alternative wrap processes such as shrink wrappers and L-Sealers. Savings in film cost and electrical consumption alone can represent substantial annual operational cost savings while providing more appealing and marketable wraps with graphic paper or BOPP based films.
Our simple yet, rugged constructionprotects against mechanical damage and minimizes maintenance costs. New size parts are available for quick turn around of new projects. Low acquisition, operation and maintenance costs render the Wrapster Semi-Automatic Wrapper desirable to anyone interested in venturing into attractive wrapping without the financial risk.
Call us at +1.413.732.4000 to discuss this simple inexpensive overwrapper.